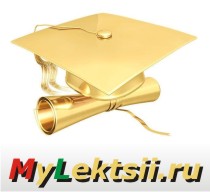 Главная страница
Случайная страница
КАТЕГОРИИ:
АвтомобилиАстрономияБиологияГеографияДом и садДругие языкиДругоеИнформатикаИсторияКультураЛитератураЛогикаМатематикаМедицинаМеталлургияМеханикаОбразованиеОхрана трудаПедагогикаПолитикаПравоПсихологияРелигияРиторикаСоциологияСпортСтроительствоТехнологияТуризмФизикаФилософияФинансыХимияЧерчениеЭкологияЭкономикаЭлектроника
Background
The Battle of Tours followed twenty years of Umayyad conquests in Europe which had begun with the invasion of the Visigothic Christian Kingdoms of the Iberian peninsula in 711. These were followed by military expeditions into the Frankish territories of Gaul, former provinces of the Roman Empire. Umayyad military campaigns had reached northward into Aquitaine and Burgundy, including a major engagement at Bordeaux and a raid on Autun. Charles' victory is widely believed to have stopped the northward advance of Umayyad forces from the Iberian peninsula, and to have preserved Christianity in Europe during a period when Muslim rule was overrunning the remains of the old Roman and Persian Empires.
Most historians assume that the two armies met where the rivers Clain and Vienne join between Tours and Poitiers. The number of troops in each army is not known. Drawing on non-contemporary Muslim sources, Creasy describes the Umayyad forces as 80,000 strong or more. Writing in 1999, Paul K. Davis estimates the Umayyad forces at 80,000 and the Franks at about 30,000, while noting that modern historians have estimated the strength of the Umayyad army at Tours at between 20–80,000. Edward J. Schoenfeld (rejecting the older figures of 60–400,000 Umayyad and 75,000 Franks) contends that "estimates that the Umayyads had over fifty thousand troops (and the Franks even more) are logistically impossible." Another modern military historian, Modern historians may be more accurate than the medieval sources as the modern figures are based on estimates of the logistical ability of the countryside to support these numbers of men and animals. Both Davis and Hanson point out that both armies had to live off the countryside, neither having a commissary system sufficient to provide supplies for a campaign. Losses during the battle are unknown but chroniclers later claimed that Charles Martel's force lost about 1,500 while the Umayyad force was said to have suffered massive casualties of up to 375,000 men. However, these same casualty figures were recorded in the Liber pontificalis for Duke Odo of Aquitaine's victory at the Battle of Toulouse (721). Paul the Deacon reported correctly in his Historia Langobardorum (written around the year 785) that the Liber pontificalis mentioned these casualty figures in relation to Odo's victory at Toulouse (though he claimed that Charles Martel fought in the battle alongside Odo), but later writers, probably "influenced by the Continuations of Fredegar, attributed the Saracen casualties solely to Charles Martel, and the battle in which they fell became unequivocally that of Poitiers." The Vita Pardulfi, written in the middle of the eighth century, reports that after the battle 'Abd-al-Raḥmân's forces burned and looted their way through the Limousin on their way back to Al-Andalus, which implies that they were not destroyed to the extent imagined in the Continuations of Fredegar.